River Quay Fish
ABOUT US
River Quay Fish – Eat, drink, and socialise with the best waterfront location in Brisbane
Set on the sparkling Brisbane River, River Quay Fish crafts premium seafood alongside a quayside bar. With options for picnic hampers, takeaway and other special offers, waterfront dining has never looked better.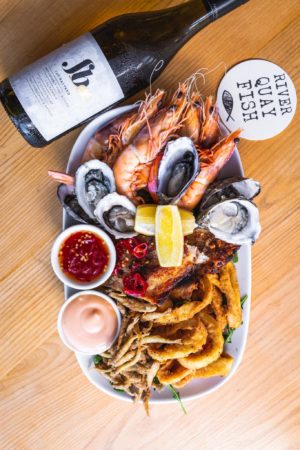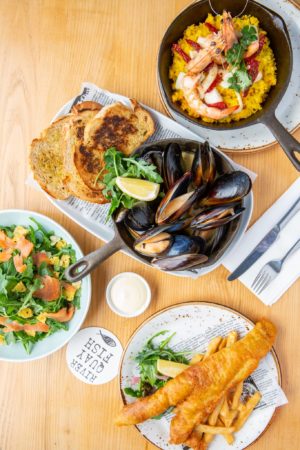 Shared Plates
SHARING IS CARING
SEAFOOD PLATTER FOR 2
grilled fish, fresh prawns, oysters, calamari, crispy fish wings, fries with aioli, lemon broccolini
WOK-TOSSED MUSSELS
creamy tomato sauce, rocket, lemon, crusty bread
Daily Special
Market Price
River Quay Fish Daily Special!
Please speak with one of our friendly staff about our daily special
Picnic Hampers and Takeaway
The Trio
SEAFOOD BASKET
PICNIC FOR 2
FAMILY PACK FOR 4
Delicious seafood by the River
LOVE AT FIRST BITE
The Heart of Southbank
dining with waterfront views
River quay fish is the perfect place for your next celebration, lunch with friends or a romantic date night, with the best views and atmospheres of one of the best restaurants Brisbane has to offer.


River Quay Green
relax with the lush green atmosphere
Perfect for afternoon drinks in the sun, or dinner with cocktails under the stars, River Quay Fish's wide range of speciality beer, wines and spirits is set to impress. We offer plenty of outdoor seating and the unique opportunity to sit by the water and soak up the beautiful Brisbane lifestyle.